THE ARTIST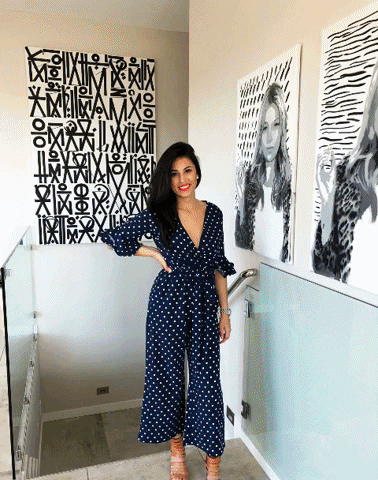 Camila Londono
Born and raised in Bogota, Colombia many of Camila's influences come from the massive graffiti culture she was raised around in South America. Her Colombian background also resonates through frequently requested pieces Mickey Pablo. (However, because of personal opinions, views and values, she has decided to discontinue this piece.) Camila later worked studied finance and accounting in New York City and spent many years in the financial industry; though she always knew her heart and attention was elsewhere.
She started painting as a way to mute out the New York City noise. While living in Harlem, she was inspired to make pieces such as the Biggie Smalls, one of her all time favorite rappers. Her art drew massive amounts of positive feed back from friends and social media.She decided to launch BY:OOHLALA with the mission to bring gallery-quality art and with out the gallery price tag, ultimately making expensive art a thing of the past. By cutting out the gallery as a middleman and scaling operations, she is able to bring amazing canvas prints from her easel to your home. She can also be found on www.CanvasCultures.com, www.CanvasFreaks.com, www.WatchGang.com as well as www.Buzzfeed.com
Through the creation of BY:OOHLALA, she hopes to sprinkle a piece of her joy around the globe in the form of colorful art that will brighten up your world. We hope you enjoy her art as much as she enjoys making it for you!